About Angst/Daydreamer
This is about my progressive rock double album, released in December, 2009.
CD 1 - About Angst is a concept album inspired by one of Grimm's fairy tales: "The story of the youth who went forth to learn what fear was".
CD 2 - Daydreamer is a collection of individual songs and instrumental pieces.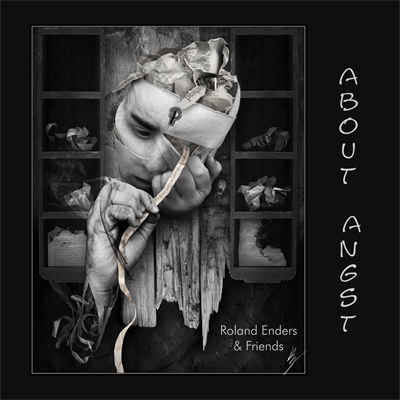 The album has an overall playtime of about 2h:20min and is packed in a high-quality digicase.
---
Use the players beneath to listen to all the tracks of the album.
To preserve a maximum of dynamics and clarity the tracks are compressed only moderately. Therefore, they are roughly half as loud as the overcompressed music of the majority of current releases. So turn up the volume!
CD1 - About Angst
No Flash- Plugin!
CD2 - Daydreamer
No Flash- Plugin!
---
Credits
Roland Enders - wrote the lyrics and composed the music, played guitars and keyboards, sang most of the vocals, programmed and arranged the music, produced and mixed the whole stuff, designed the booklet (except the cover artwork).
Thommy Frank - vocals on tracks 4, 5 and 7 of About Angst. He also worked as an associate producer.
Claudia Salzig - vocals on tracks 4 and 8 of About Angst
Stefan Dittmar - played the drums on both CDs.
Kai Heyrock - gave the impetus to About Angst and composed the melody of a theme that grew to a main hookline. He also plays some guitar-lines on CD 1.
Hanspeter Hess - plays additional keyboards on track 1 and 9 of About Angst.
Bettins Berchem - vocals on track 8 of Daydreamer.
Patrick Boehner - designed the cover art of About Angst.
Elisabeth Enders - shot all the photos.
Here you can download the Book of Lyrics.