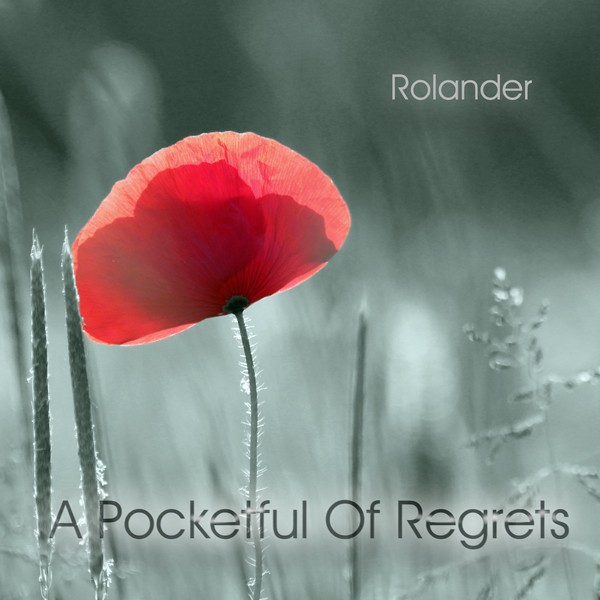 After two progressive rock concept albums I fancied a change: the next album should have no tracks longer than eight minutes, no over-complex structures, not as many odd measures and no overarching theme. So this CD is just a collection of stand-alone songs and instrumentals located between folk and rock.
The album is available as free download! To make your own CD find the print files, CD-image or mp3-files below in the download area.
To make the printing of the artwork as easy as possible for you the booklet has only four pages to fit on one sheet of paper. Therefore, it does not include the lyrics. They are provided separately.
Listen to the music:
No Flash- Plugin!
On 01 & 02 I used some ambient samples from http://www.freesound.org
Thanks to the anonymous people who shared them for free.
Track list
01 - The Night Of The Hunter
02 - The Facets Of Ice
03 - The Convention Of Camels
04 - Fading
05 - Identities
06 - Aurora Borealis
07 - Down's Syndrome
08 - The Steel Nomad
09 - A Sun-tanned Smile
10 - The Mission
Credits
Roland Enders: vocals, guitars & stringed instruments,
keyboards, kb-bass, kb-drums,
recording, mix & mastering,
music & lyrics

Nikolas Mews: lead vocals on 05 & 07

Bettina Berchem: 2nd lead & backing vocals on 02

Kai Heyrock: bass on 01 & 07,
additional guitars on 01,
lead guitars on 03,
2nd lead guitar on 09

Hanspeter Hess: Hammond-solo on 03,
keyboards on 09

Stefan Dittmar: drums on 03, 07 & 09

Alex Gajic: lyrics of 08

Elisabeth Enders: photos
Downloads
mp3-files for your player
Print files (Booklet, Inlay & Label)
Unzip the downloaded files (e.g. with 7-zip or IZArc).
For burning an image on CD I recommend the free ImgBurn.